Brian Julius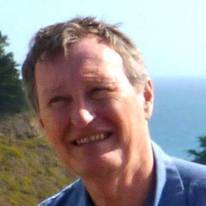 President
Brian is a successful entrepreneur with solid business experience gained in South Africa, the United Kingdom and the USA across a wide range of industries.
Following 14 years of corporate experience, Brian launched his own fast food chain, first in the UK and then in South Africa. Numerous other successful business ventures followed including online information services, teleconferencing, and development and sale of a number of privately owned companies.
Brian launched Speaking Books in order to provide an affordable communication and education tool to the world's neediest people. He has built a strong reputation with numerous global clients and partners and continues to work diligently on his mission to make Speaking Books available around the world to delivery critical, life-saving information to communities that need it most.
Brian is currently based in the USA and is actively involved in new business development and international trade. He has a business degree and qualifications in Industrial Engineering and Production Management.
Zane Wilson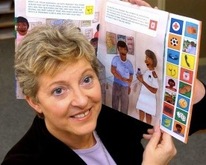 Managing Director
Zane created the Speaking Book concept as an effective and viable way to provide vital health care information to low literacy communities. Her in-depth knowledge and experience of health care needs of rural communities ensures the success of the program in producing books that meet the needs of the various communities.
Zane is the Chairman and Founder of the largest mental health NGO group in Africa, the South African Depression and Anxiety Support Group (SADAG). She is an active patient advocate representing thousands of people who suffer from depression, and in particular AIDS related depression, phobias, and mood disorders that include panic, obsessive compulsive, post traumatic, and social anxiety. Zane frequently conducts public and professional lectures, seminars and workshops in Africa, Europe and the USA to promote these issues.
Prior to founding SADAG in 1994, Zane was a very successful businesswoman having established, owned and operated Marketing, Sports Management and International Information companies. Zane is the author of numerous magazine articles and publications and has been the subject of many feature profiles in various medical and consumer magazines. She is frequently quoted in the media and appears regularly on TV and radio to further patient's needs in Africa.
Zane has received numerous awards including South African Woman of the Year for Health, The WHO and Federation of Mental Health's Award, World Bank Marketplace Winner, and South Africa's Highest Community Award - The Order of Baobab.
Olga Sherman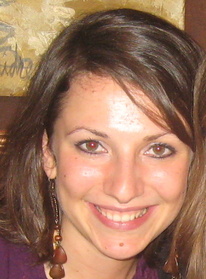 Marketing Director
Olga is an experienced marketer and brand manager, having worked for a number of years in the consumer packaged goods industry, where she led and managed development of new products, nationwide advertising campaigns, consumer research, and brand positioning.
She has also worked with a wide range of start-ups, non-profit organizations, and small businesses across various industries, helping companies and organizations position themselves and their products or services, identifying the right customer segments, and developing marketing/communication tools and digital platforms to best connect companies with their consumers.
Olga is passionate about creating impactful brands and helping organizations connect in meaningful ways with their desired audiences. She has helped to re-brand Speaking Books and is excited about continuing to lead future marketing efforts.
Olga received her BA from the University of Virginia and her MBA from the University of Richmond.