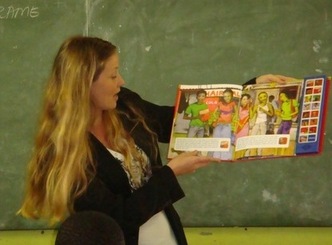 The Speaking Book has consistently demonstrated that through our unique and innovative approach to communication, it is possible to educate and inform low literacy communities with critical information to help them live healthier, more productive lives.
We create each Speaking Book to be a powerful self-contained multilingual, user driven educational tool. Much thought and expertise goes into the creation process where we work closely with the client to ensure that on the one hand all stakeholders' requirements are met and on the other, that the messaging, illustrations and audio will be clearly understood by the user or patient.
We provide a complete one-stop shop, taking responsibility for every aspect of the new Speaking Book – from creation to delivery. Alternatively, clients are perfectly welcome to provide their own text, artwork and even audio recordings if they feel this will meet their specific requirements. We even provide an instruction manual on how to provide correctly formatted content.
The creative process is a wonderful, collaborative opportunity to explain often-complex issues like participating in a clinical trial, family planning, or preventing, recognizing and treating malaria. Each Speaking Book is unique to meet the challenge of producing a compelling and engaging end result that will attract, inform and hold the user's attention.